---
Erik Meira is available for consulting, lectures, and continuing education courses. For more information regarding scheduling speaking events use the contact form. Currently scheduled public events are listed on the Course Schedule page.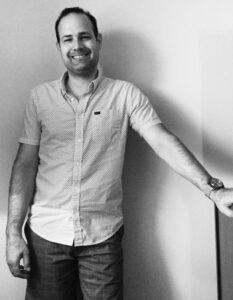 Erik is a frequent guest on podcasts related to rehabilitation and performance. Listen to those conversations here.
The Science PT was created by Erik Meira, PT, DPT and is about exploring the application of science to physical therapy practice. Science is an attempt to understand nature as it is, not as it is believed to be. Understanding that beliefs and expectations should never be held too dearly is the first step in critical thinking. There is ALWAYS an alternate hypothesis to consider in every situation.

Erik Meira is a consultant physical therapist in Portland, Oregon. He is a Board Certified Sports Clinical Specialist and an NSCA Certified Strength and Conditioning Specialist with extensive experience in the management of sports injuries at many different levels. Most of his focus is currently professional and elite collegiate level athletes.
The son of an engineer and a school teacher, he developed a love of science at a young age often running home experiments comparing/contrasting the effectiveness of products such as detergents and preservatives. Before beginning physical therapy school he studied philosophy and psychology while geeking out on chemistry and physics courses. Although he follows medical science professionally, he is a fan of all fields of science, particularly particle physics and astrophysics.
He began his rehab training at the University of Florida where he had the opportunity to be a student athletic trainer with Gator Football. After finishing his physical therapy degree, he moved on to The George Washington University Hospital in Washington, DC where he overhauled the patient education program and became a physical therapy adviser to the GWU Medical School. After moving to Portland, OR he started his own private practice Elite Physical Therapy & Sports Medicine later called Black Diamond Physical Therapy. He also founded and directed the Northwest Society for Sports Medicine, a group of regional sports medicine providers who provided continuing education, professional support, and community outreach in the Pacific Northwest.
Dr. Meira has authored several articles and textbook chapters and lectures internationally in small private team settings all the way through being the keynote speaker at large professional conferences. Known for his ability to make complex ideas simple to understand with a humorous delivery style, he covers topics such as the hip, knee, exercise prescription, returning athletes to sport, science application, applied biomechanics, and PT practice models. Previously he was the founder and the original chair of the Hip Special Interest Group of the American Academy of Sports Physical Therapy (AASPT), served as their APTA Combined Sections Meeting (CSM) Program Chair, and was a member of the AASPT Executive Committee. He is also the co-host of PT Inquest, a podcast dedicated to understanding physical therapy science and provides continuing education through The Science PT.