Examination and Treatment of Running Injuries
Bryan Heiderscheit, PT, PhD, FAPTA
See what people are saying about Science PT courses!
Intended Audience:
Physical Therapists, Physical Therapist Assistants, Athletic Trainers, and related professions/students of those fields
Description:
Successful treatment of running injuries has remained somewhat elusive to orthopedic and sports medicine clinicians. Through a greater understanding of the associated mechanics, advances in prevention and rehabilitation strategies can be made that will reduce the incidence rate of these common injuries.
This advanced 2-day course will provide a thorough review of the most recent scientific findings related to the examination, diagnosis and treatment of running injuries. Discussion will focus on the current literature pertaining to running mechanics and injury, and the clinical decision making needed to achieve superior outcomes. Novel strategies to modify running mechanics will be presented as part of a comprehensive approach to treatment.
Multiple case studies will be integrated to illustrate concepts and promote idea application. The overall objective is to provide each participant with an understanding of the current knowledge pertaining to the management of running-related injuries, with techniques that can be immediately applied in clinical practice.
Objectives:
Upon completion of this course, participants will be able to:
Identify biomechanical and training-related risk factors for running injuries using current evidence
Describe the factors that influence running form and performance
Determine the appropriate equipment to conduct a video running analysis and identify factors that can influence its accuracy
Perform a systematic and comprehensive video analysis of an individual running
Understand how to integrate findings from the physical examination and video analysis to determine appropriate injury management
Identify effective strategies to modify the running form and determine when it is appropriate to do so as part of the rehabilitation plan
Identify running mechanics associated with bone stress injuries, and explain the influence of running mechanics on bone mass
Develop a rehabilitation plan for runners with tendinopathy that addresses both tendon recovery and provocative running mechanics
Evaluate readiness to run following ACL reconstruction and incorporate gait retraining as needed
Identify changes in lumbopelvic mechanics in the post-partum runner
Identify risk factors associated with hamstring strain injury and key aspects of the rehabilitation
Schedule
Day 1

08:00 - 09:30

Running Mechanics and Injury Etiology

09:30 - 09:45

Break

09:45 - 11:00

Video Gait Analysis for Runners

11:00 - 12:15

Gait Retraining for Injured Runners

12:15 - 12:45

Lunch (on your own)

12:45 - 13:45

Running Mechanics and Bone Stress Injuries

13:45 - 14:45

Footwear Options for Runners

14:45 - 15:00

Break

15:00 - 16:30

Tendinopathy Management for Runners

16:30 - 17:30

Lumbopelvic Mechanics: Consideration of the Post-Partum Runner

17:30 - 18:00

Summary and Questions

Day 2

08:00 - 10:00

Readiness to Run Following ACL Reconstruction

10:00 - 10:15

Break

10:15 - 11:45

Hamstring Strain Injury: Rehabilitation Strategies to Minimize Re-injury Risk

11:45 - 12:15

Summary and Questions
Presenter:
Bryan Heiderscheit, PT, PhD, FAPTA is the Frederick Gaenslen Professor in Orthopedics and Vice Chair of Research for the Department of Orthopedics & Rehabilitation. He is the founding Director of the UW Health Runners' Clinic; Director of Badger Athletic Performance with UW Athletics; and Co-director of the UW Neuromuscular Biomechanics Laboratory. Dr. Heiderscheit's research is aimed at understanding and enhancing the clinical management of orthopedic conditions, with particular focus on sports-related injuries. Support for his research includes the NIH, NFL, NBA and GE Healthcare.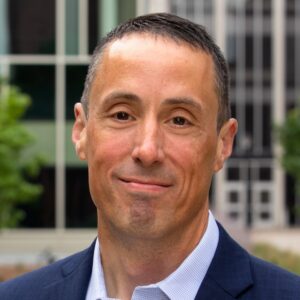 Contact Hours 13/CEU 1.3
This course meets the standards for 13 hours of continuing education by most state physical therapy boards. For more information on CEU, check out our Continuing Education Credit page.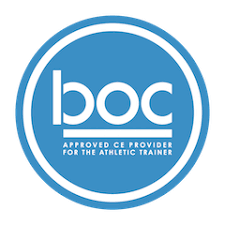 The Science PT (BOC AP#: P3211) is approved by the Board of Certification, Inc. to provide continuing education to Athletic Trainers. This program is eligible for a maximum of 13 Category A hours/CEUs. ATs should claim only those hours actually spent in the educational program.
Terms & Conditions/Refund Policy
By registering for this course you agree to the Terms & Conditions including the refund policy.